Artist Showcase with Romero Britto
March 22 - March 23
Walt Disney World Resort
Disney Theme Park Merchandise is pleased to present the art of Romero Britto. Romero will be making a special appearance and signing on March 22 – 23.  Romero's vibrant figurines capture the colorful essence of our beloved Disney characters.  Each piece offers Guests a wonderful way to bring some Disney magic home.
Appearance Schedule:
March 22 – Uptown Jewlers, Magic Kingdom® Park – (4pm – 6pm)
March 23 -  Art of Disney, Downtown Disney® Marketplace – (11am – 2pm)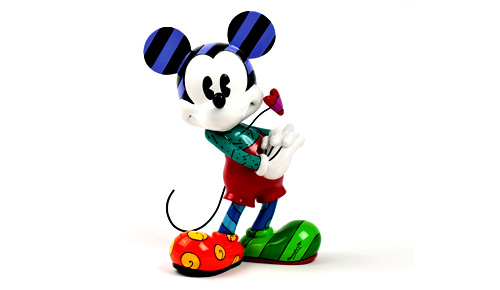 Mickey with Heart Figurine
$70.00, plus tax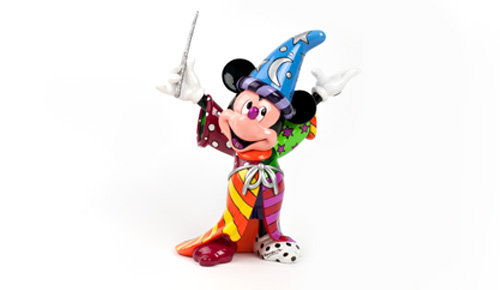 Sorcerer Mickey Figurine
$75.00, plus tax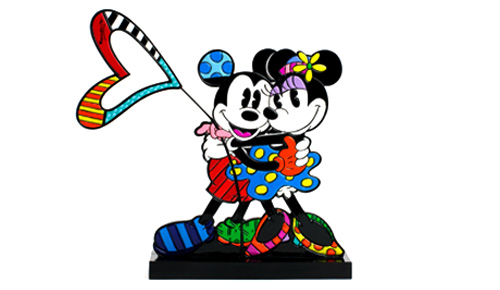 Mickey and Minnie Love Figurine Plaque
$55.00, plus tax
Wristbands will be distributed to Guests on the day of the signing with each purchase of Britto merchandise, allowing the wristband owner to get two pieces of merchandise signed. A wristband from the appearance location is required to meet Romero Britto. A limited number of wristbands will be available the day of the signing. Once the wristbands have been distributed, the line to meet Romero Britto will close.
Romero Britto
Pop Artist Romero Britto uses vibrant colors and bold patterns as a visual language of hope and happiness. He has been credited with the largest public art installation in Hyde Park history, and exhibited at the Carrousel du Louvre, in the Salon de la Société Nationale des Beaux-Arts and was recently appointed Ambassador to the 2014 FIFA World Cup Brazil. Romero Britto's art appeals to all!
Appearances are subject to time and availability and are not guaranteed. Restrictions apply. Event and information are subject to cancellation or change without notice including but not limited to dates, times, release dates, appearances and retails. A valid Walt Disney World® Resort receipt may be required.
©Disney